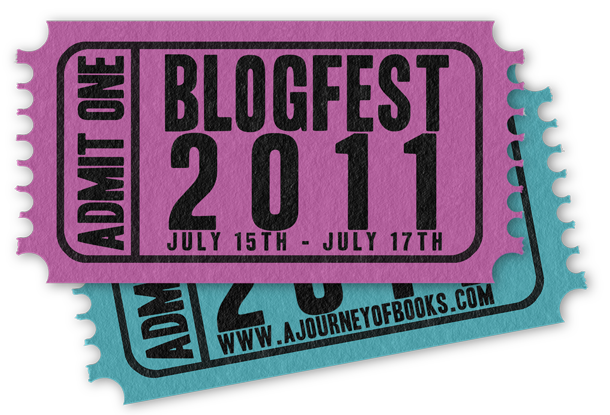 This giveaway has ended. Congratulations Sherry S!
Welcome to BlogFest 2011! 200 blogs have joined with A Journey of Books to bring our readers this fun giveaway hop. For the BlogFest celebration here at Let's Win!, we have teamed up with Jewelry Bar. They are offering one lucky reader the beautiful Orange Jade Hammered Plate Necklace.
After you enter here, visit the next five blogs in the BlogFest list. They are:
Letters Inside Out
Life, Liberty, and Pursuit of a Blogfest 2011
Lille Punkin' Reviews
Lisa M Potts
Lisa Sanchez Romance Author
For the complete list of participating blogs visit, A Journey of Books. There is also a convenient site set up for this event that allows you to track which giveaways you have entered. You can find the tracking list at http://blogfest.ajourneyofbooks.com.
About Jewelry Bar
Created by Anna and Mariya, Jewelry Bar is a new company that offers limited edition jewelry created by designers all over the world. Because of this, they are able to offer truly unique pieces and a jewelry collection that is continually updated.
A Review: Orange Jade Hammered Plate Necklace
This is my favorite piece in the Jewelry Bar collection. At the center of the necklace is a gorgeous orange jade. I love the coral color of this jade: it is so popular for summer. Above hangs a golden hammered plate, with a small baby coral crystal bead delicately connecting the two together. The chain is finished gold and has a length is 18.25 inches.
Price: The Orange Jade Necklace is priced well at $24.00
Buy
You can purchase this necklace online at the Jewelry Bar website. If you are in New York, Long Island, Boston or Washington D.C. you can visit their store as well.
Special Offer – 'like' Jewelry Bar on Facebook (www.facebook.com/jewelrybar) and receive 15% off your next online order! After you like them on Facebook, email Jewelry Bar (info@jewelrybarny.com) and receive a personalized discount code that can be redeemed on the website upon the checkout!
Giveaway
To enter:
Complete any of the following actions to enter. Leave one comment for each action you complete. If you have any questions or problems entering, please email me at letswinblogsweeps at yahoo dot com, and I can help you.
Entries:
1. Like Jewelry Bar on Facebook – leave username (1 comment for 1 entry).
2. Follow Let's Win! on Google Friend Connect – leave username (1 comment for 1 entry).
3. Like Let's Win! on Facebook – leave first name and last initial (1 comment for 1 entry).
4. Follow Let's Win! on Networked Blogs – in the sidebar (1 comment for 1 entry).
5. Follow Let's Win! on Twitter – leave username (1 comment for 1 entry).
Rules:
This giveaway is worldwide. Must 18 years of age or older. I will contact the winner via email. The giveaway will end on July 17 at 11:59 pm Eastern.
I have a material connection because I received a review copy, that I can keep for consideration in preparing to write this content.
Rebekah, author of Let's Win, offers tips, tutorials, reviews and giveaways on topics ranging from fashion to beauty and home.